Need some time for yourself, but you have kids at home? Buy some time just for you with the best tablets for kids. Today we will try to find the best Kids' Tablets of 2018. Yes you can give your phone or your own tablet for your child, but think for a minute if you like drained battery and changed settings… So you need to buy inexpensive but good tablet for yours kids they would love this gesture!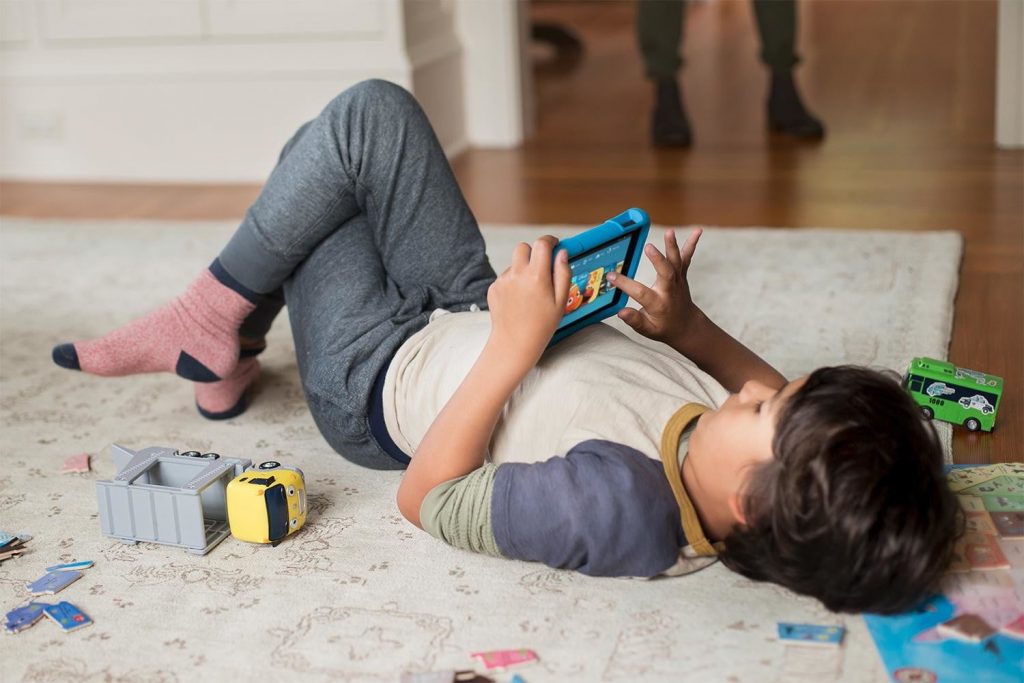 Before buying a tablet need to do some research. There's  the questions of whether the selected tablet can run the apps your child wants to use, or needs to use the device they already have along with their smart tech toys. There's no point buying them a new tablet of their own if they still need to borrow yours whenever they want to run their favorite app, play their top games. Also you need to consider the storage space and connection port's for example if you buy tablets with USB port you can easy upload new cartoons from your PC.
You'll also want to think about what size tablet is going to suit your little one. Too small and they will invariably still want you use yours, but too big and they will leave it at home and not use it at times they otherwise could have.
And the last but important thing is quality just think it through, the device will get regular beating in the hands of your child, you'll need to look for one with built-in protection, or at least you need to buy protective case!
Thankfully, there are plenty of perfect tablets for kids these days. Some are made for children only, and others incorporate parental controls to ensure your child doesn't go anywhere that they shouldn't so you can control them all the time. So our picks for 2018 is here below.
Verizon GizmoTab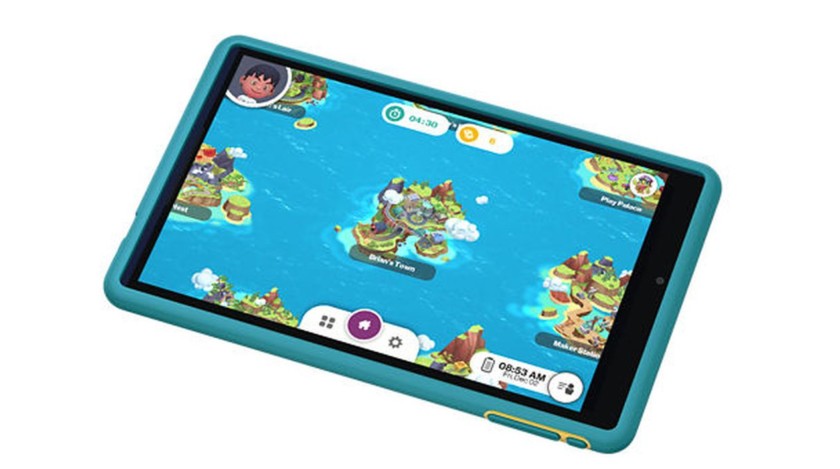 This tablet running on Android 6.0 Marshmallow  and has an 8-inch 1,920 x 1,200 display, a Qualcomm Snapdragon 617 processor running at 1.5 GHz, 3 GB of RAM, and 16 GB of storage, with a microSD card slot to add more storage. It also has an 8 MP rear camera, a 5 MP front facing camera, and a 5,100 mAh battery that is supposed to last up to 14.5 hours on a single charge.
Verizon is selling the Gizmotab for $249.99.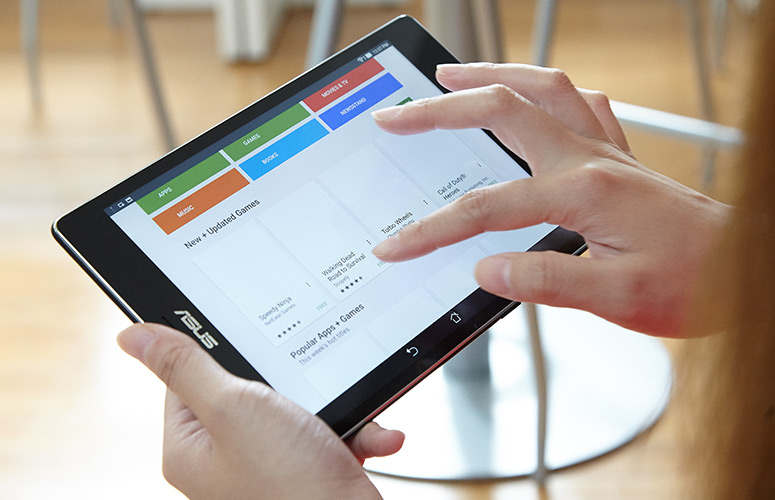 This Asus ZenPad S 8.0 may not be targeted as specifically for kids, but it can become perfect family tablet.  The ZenPad S 8.0 (Z580CA) offering a serious 64-bit Intel quad-core processor, 64GB of storage, and 4GB of RAM. The 8-inch tablet has a sleek, svelte body. ZenPad S 8.0 has very good resolution 2048 x 1536 IPS screen, which with 324ppi is both incredibly sharp and has iPad-rivalling viewing angles and colour.
You can buy this device on Amazon for $299.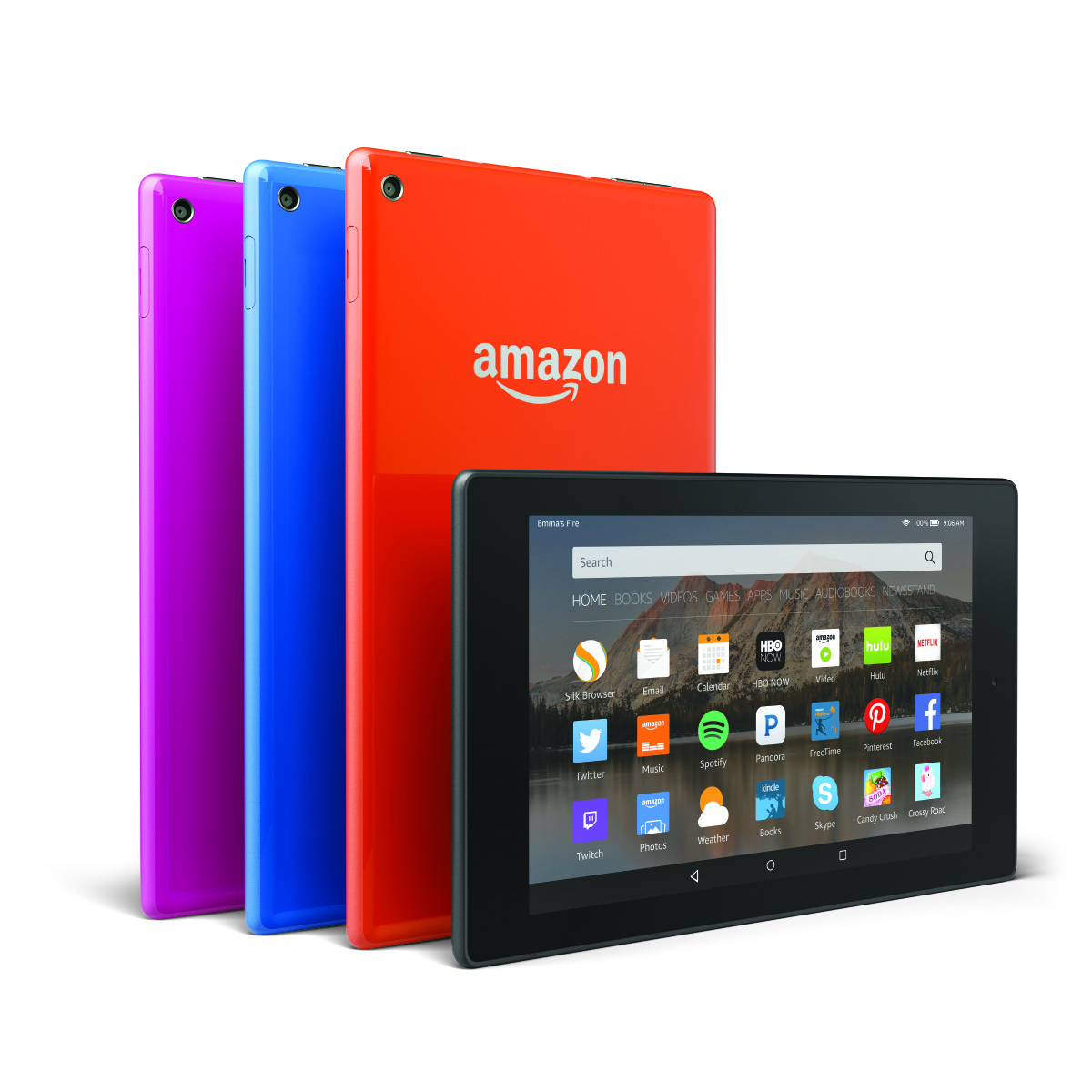 Amazon Fire HD 8 is one of the most affordable tablets on the market, well built and plays back video to an exceptionally high standard.  It's an incredibly priced media consumption tablet that exemplifies Amazon's dominance in the low-end market, and it's just as good for adults as kids.
Amazon Fire HD 8 screen is 1,280 x 800 pixels spread across 8 inches doesn't look super-sharp but for this price you can live with it. Fire HD 8 comes with 16GB  or 32GB storage but it also has a microSD slot on the side, an important extra if you want load up some movies for a long plane journey.
The price starts at $79.
Xiaomi Mi Pad 3
The Xiaomi Mi Pad 3 look like iPad Mini 4 for sure but price is some times better! Xiaomi's Mi Pad 3 has a 7.9-inch, 2048 x 1536 pixel, IPS LCD screen. Mi Pad 3 came with Android 7.0 Nougat.  Xiaomi's Mi Pad 3 comes with MediaTek chip (MT8176 ), and has 4GB of RAM and up to 64GB of internal storage space. There's a USB Type C port on the button of the device and yes, there is no microSD card slot.
You can buy Xiaomi tablet for $259.