When shopping for a new and the best tablet, it's hard to know where to start. There are so many things to take into consideration such as portability, budget, cpu speed, screen, battery life and primary usage. The best tablets are all about combination, with most offering a decent keyboard and desktop-style experience to sound the death knell for laptops.
To help you find the tablet that's best for you, here's a breakdown of some of the most popular ones on the market right now, ranging from the affordable Amazon Fire HD to the Samsung Galaxy TabPro S or even Apple iPad Pro.
1. New iPad (2017)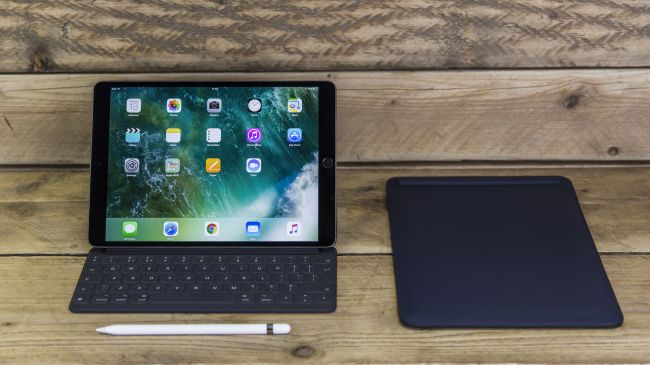 The best iPad, giving you plenty of power and bang for your buck. With Apple's fastest ever mobile processor and True Tone display, the 10.5-inch iPad Pro is easily the best tablet out there right now. The iPad Pro uses sensors to detect the light in whatever room it's in to adjust the color temperature of the display to the ambient light. The effect makes the screen look more like paper, and is most noticeable when it's turned off and the screen switches to a bright bluish light. In addition to a 2224 x 1668 screen resolution, the device uses an A10X Fusion chip with 64-bit architecture Embedded M10 co-processor, the fastest mobile processor available on an iOS device, and features four speakers for the best possible sound. Not to mention, the iPad Pro is compatible with the Pencil, and has a special connector to keyboards so you don't have to rely on a Bluetooth connection to type without using the on-screen keyboard. Obsessed with Instagramming? Apple also included the same rear-facing 12MP camera with 4K HD video, as well as a 7MP FaceTime HD camera, for those who want to take better photos on their tablet. Battery life is around 10 hours and it comes with 256 GB storage.

Weight: 469g | Dimensions: 240 x 169.5 x 7.5 mm | OS: iOS 11 | Screen size: 9.7-inch | Resolution: 1536 x 2048 pixels | CPU: A9 | RAM: 2GB | Storage: 32GB/128GB | microSD slot: No | Battery: approx 8,800mAh | Rear camera: 8MP | Front camera: 1.2MP
2. Samsung Galaxy Tab S3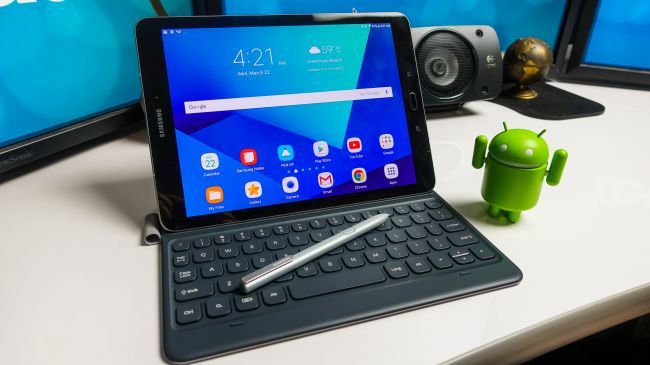 A new top-end Android tablet is a rare occurrence these days, and after using Samsung's Galaxy Tab S3, I can sort of see why.
This iPad Pro-chasing tablet is good-looking, fast and has a gorgeous screen, but I can't fully recommend it because the Android user experience on a tablet still isn't quite up to scratch. Samsung has tried its best, but the future for high-end Android tablets isn't looking too rosy
The Galaxy Tab S3 is a mixture of the very best and the very worst of Samsung's industrial design. It's thinner than an iPhone 7, with a flat back and slightly curved sides that make it a pleasure to hold. Weighing in at just 429g it's also noticeably lighter than the latest iteration of the regular iPad.
Weight: 429g | Dimensions: 237.3 x 169 x 6mm | OS: Android 7 | Screen size: 9.7-inch | Resolution: 1536 x 2048 | CPU: Snapdragon 820 | RAM: 4GB | Storage: 32GB | Battery: 6,000mAh | Rear camera: 13MP | Front camera: 5MP
3. Microsoft Surface Pro 4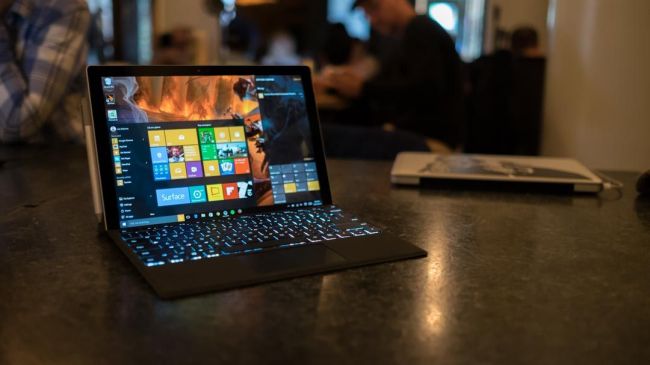 Microsoft re-released its award-winning Surface Pro 4 to include the upgraded Windows 10 anniversary edition, with better security measures and support. More importantly for designers, the latest Windows 10 updates pair with the Surface Pro 4 to excel at any professional task, thanks to support for Adobe Creative Cloud, AutoCAD, Visual Studio and other programs. You can easily run demanding creative programs side by side, streamlining the display process.
Of course, the functionality of the Surface Pro is what makes it a designer's dream. It has a powerful 6th generation Intel i5 or i7 processor, with 4GB or 16GB of RAM. All builds include a beefy battery that can last for over nine continuous hours of use, while the 12.3-inch PixelSense Display looks gorgeous and is incredibly responsive to touch. The Surface Pen has 1024 levels of pressure sensitivity and can erase like a normal pencil, making sketching feel natural. The Windows tablet that can replace your Windows laptop.

Weight: 766g/786g | Dimensions: 292.10 x 201.42 x 8.45mm | OS: Windows 10 Pro | Screen size: 12.3-inch | Resolution: 2,736 x 1,824 | CPU: Various | RAM: 4GB/8GB/16GB | Storage: 128GB | Battery: up to 9 hours | Rear camera: 8MP | Front camera: 5MP
4. Amazon Fire HD 8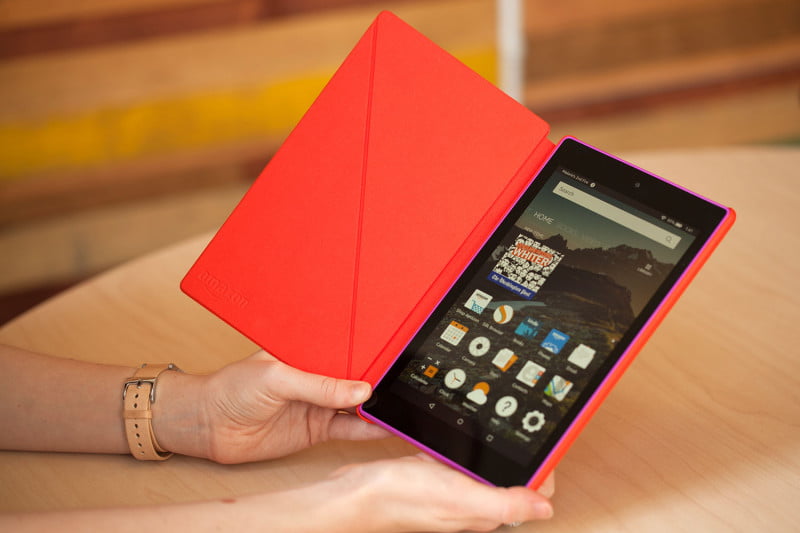 The basic Fire HD 8 comes with 16GB of storage, but you can upgrade to 32GB for an extra $30/£20 if you like. There's also a microSD slot on the side that supports cards of up to a huge 256GB, giving you as much room for media files as a laptop. Even the standard 16GB gives you enough space for a good selection of apps and games.
The eight-inch 1280 x 800-pixel HD display of the Amazon Fire is more than good enough to watch the millions of movies and TV shows and read countless books (which are all available through Amazon Prime and other apps such as Netflix and Hulu). Finding movies to watch is a snap, thanks to the 1.3GHz quad-core processor that pairs with 1.5GB of RAM. For many, the display is a sweet spot that helps those who find the seven-inch size too small and the 9.7-inch size too large. Aside from the "sized just right" display, the onboard rear 2-megapixel camera and VGA front-facing camera aren't terribly impressive, but exist for grabbing photos in a pinch. Camera quality aside, the build of the Fire HD 8 feels far more premium than the price would suggest and Amazon claims its two times more durable than the iPad Mini 4 and at a fraction of the cost. The addition of Amazon's Alexa personal assistant (which can even make calls) and budget-friendly price makes the Fire HD 8 a must buy.